Leapers UTG 3-9x50 1" Hunter Scope, 5yds AO, 36-color Mil-dot, Picatinny Rings SCP-U395AOIEW
1/4 MOA clicks. Length: 328mm / 13" - PX from 5 yards
You will earn
151
loyalty points with this purchase
Leapers UTG 3-9x50 1" Hunter Scope, 5yds AO, 36-color Mil-dot, Picatinny Rings, sunshade, flip, up lens caps
>>> For all civilian market calbers Hunting rifle and Air Rifles - see Leapers True Strength design and test video

>>> 1" / 25.4mm tube
>>> 36 Colour illuminated Range Estimating 9 dot TRE Mil-Dot Reticle
>>> Zero lock and reset zero 1/4 MOA glove friendly turrets.
>>> Supplied with Leapers UTG Max Strength Twist Lock picatinny mounts, hinged flip up caps and 3" screw in sunshade
New in box
Leapers UTG True Strength 1 piece tube construction. IPX7 Waterproof - Shockproof - Fogproof - Very Recoil proof.


Nitrogen filled and sealed tube.




Crystal clear vision through fully multi coated camera quality lenses.



Parallax from very close 5 yards to infinity by AO objective casing


Length: 328mm / 13"



Genuine Leapers sourced direct from Leapers. NOT a cheap clone. You can verify this with the serial number with Leapers customer support.
EZ Tap Illumination 36 colour illuminated 9 Dot Mil-Dot Reticle
Nine dots are featured spanning each side of the reticle's origin in the left, right, up, and down directions. These provide 18 points of aim across for both windage and elevation. When including the reticle's origin and the inner edges of the reticle's outer duplex a total of 21 points of aim are available.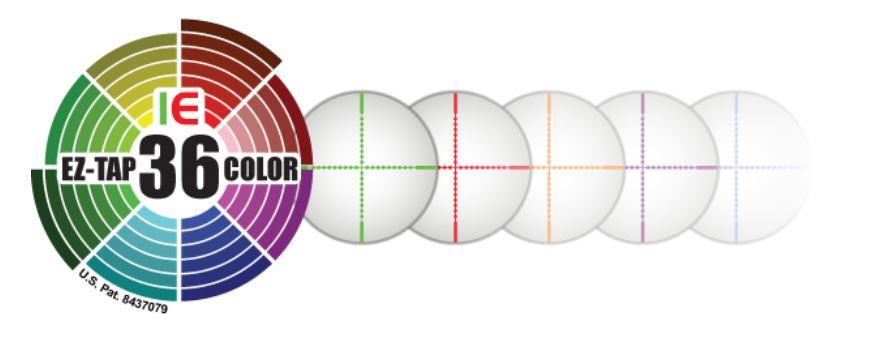 Innovative EZ-tap® illumination enhancing (IE®) system with red/green dual-color and 36 multi-color mode to accommodate all weather/light conditions.

Most user friendly low profile illumination system on the ocular tube for red, green or black reticle, soft and ergonomically designed rubber pads for user to easily tap to the desired level of brightness.

Push both buttons to and hold to enter full color reticle mode. Full color reticle mode consists of 36 different color options for optimal visibility in all environments.

High-tech memory feature to return to last color/brightness used, accommodates diverse weather/light conditions.
Benefits of Reticle Illumination
Illumination comes into its own when shooting targets that are either naturally dark or made dark by light conditions such as shadow, dawn dusk, very bright light or night shooting with lamps or night vision kit.

Without Illumination a black reticle can be very hard to make out against the target.

Illumination fixes this problem and gives immediate contrast. Adjust intensity according to the light conditions.
Easy Adjust Lock and Reset Windage and Elevation Turrets:
Premium low top zero lockable and resettable target turrets with precise 1/4 MOA per click adjustment
Windage/elevation target turrets with locking ring to lock zero and zero-resetting function to align marking after zeroing your scope.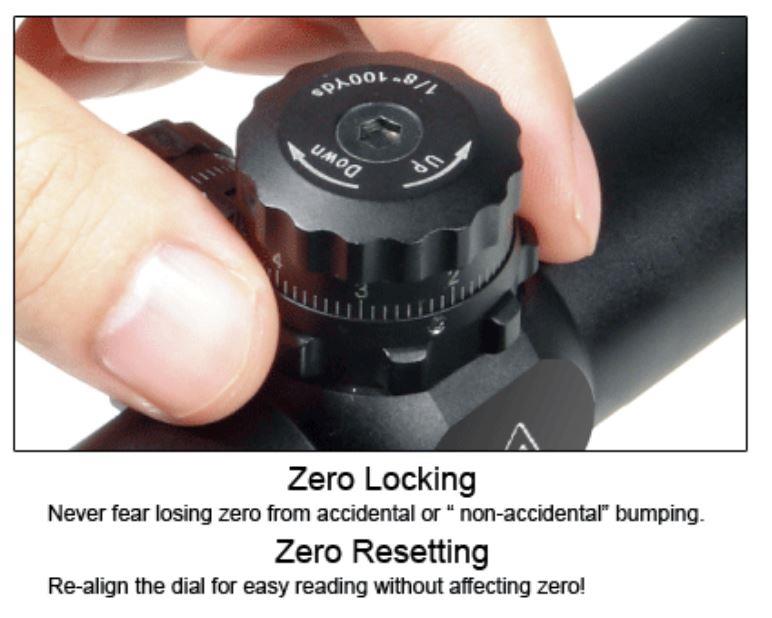 Parallax Adjustment
Parallax effect is the term that describes the difference in angles between objects that are seen up close and those seen far away. When you look at telephone poles passing by on the side of the road, those closest to your car seem to pass very fast, while the ones far away seem to go very slow. That difference is due to the parallax effect.
The reticle in your scope is like a telephone pole that's very close. If you move your head on the stock while watching the target through the scope the reticle may seem to move, wobble or blur against the target. That affects where you perceive the aim point to be, and that affects your accuracy. Parallax focus correction adjustment reduces this phenomenon to the greatest extent possible.
Parallax focus correction therefore is a must for anyone attempting to use either a high magnification scope, shooting drastically different yardages with the same scope or anyone attempting to shoot at extremely close ranges or extremely long ranges. Especially so if it is a combination of these factors.
This scope features Parallax focus correction by way of the AO frint lens case which has a range of adjustment settings from 5 yards upwards.

Leapers True Strength Platform = Mega strong recoil proof scopes
Built on true strength™ platform and completely sealed and nitrogen filled for reliable shockproof and zero holding performance.

True strength scope platform using smart spherical structure(SSS) to achieve simplified and strengthened inner/outer tube interaction for most precise and responsive W/E adjustment and toughest recoil resistance.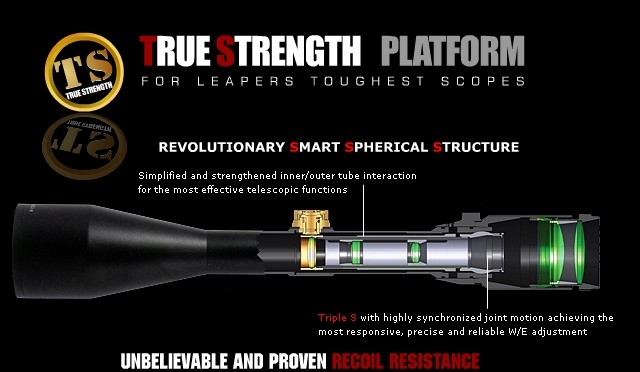 Mounts to fit it onto a rifle ARE included
Leapers UTG Max Strength Twist Lock picatinny mounts
are included. If you need 9-11mm airgun or another base type then you will need to buy them in addition. Please ask us if unsure what you need.
We can also help with picatinny adapter bases for rifles such as Tikka, SAKO, CZ, Ruger, Remington, Howa, Weatherby, Marlin etc. See our selection of many picatinny adapter bases in the Bases and Adapters section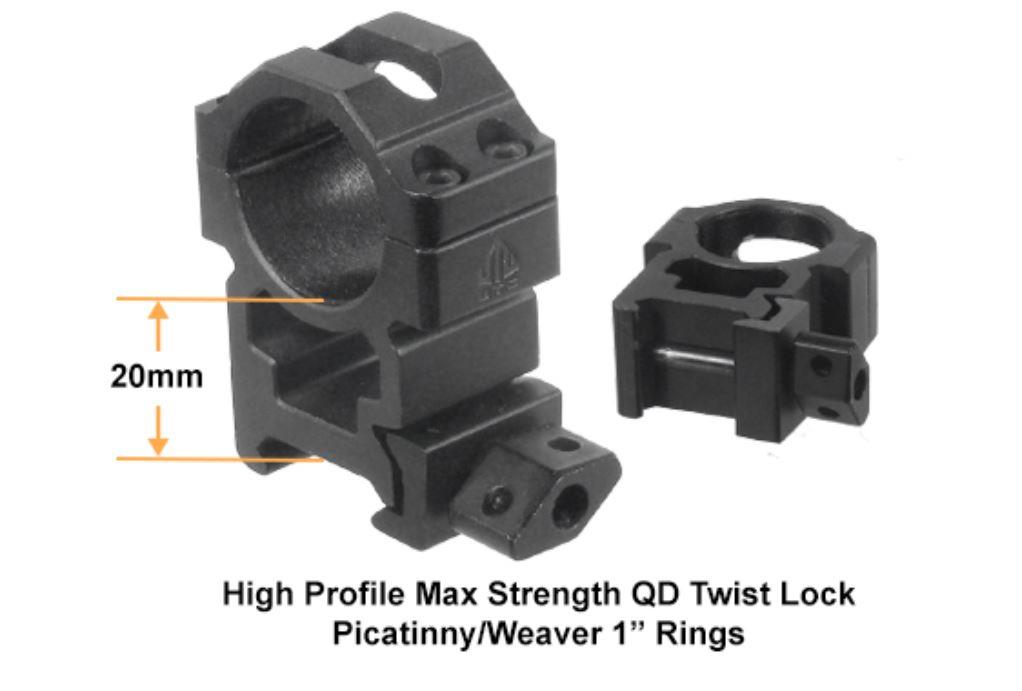 Warranty - 10 years
Leapers, Inc. warrants that all UTG & UTG PRO products conform to published specifications and are free from defects in material and workmanship. We will repair or replace defective products for the duration of the product's life span. Our dedicated in-house customer service professionals will provide the best-in-class UTG experience.

NOTES:
Leapers warranty does not extend to products disassembled, damaged from misuse, accidental impact, negligence, natural disasters/accidents, or unauthorized repair or alteration.

Warranty Instructions
All customers not based in N America or Canada contact us first, much easier and faster. Problems with Leapers scope are super rare though so you will probably never have too :) If we are not about for some reason you can contact Leapers directly via their website www.leapers.com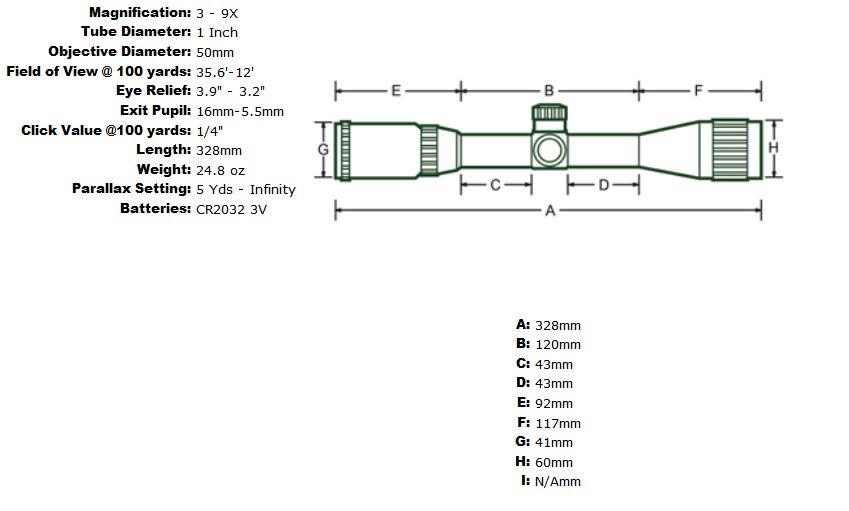 | | |
| --- | --- |
| Brand | Leapers UTG |
| Code | NW2208 |
| Weight | 1.11kg |
| EAN | 4717385550070 |
| MPN | SCP-U395AOIEW |
| Click value | 1/4 MOA |
| Length | Length: 328mm / 13" |