Ruger 6K 1" Stainless Extra High Rifle Scope Mount Ring for KM77,K77,10/22,K1,Redhawk
SINGLE RING - NOT A PAIR. Select quantity 2 to get a pair
You will earn
46
loyalty points with this purchase
Ruger scope mount rings are supplied as single mount rings - NOT pairs

If you enter quantity 1 when you buy you will buy ONE ring - NOT a pair. For a pair enter 2. This is because some models (#77s) require different heights front and back. Others such as 10/22 take the same size.

Please read fitting carefully. Mount returns due to choosing the wrong size are WAY too common - cost us both - and are so easily avoidable! If unsure please ask....Please read the fitting and compatibility info below.
Sizes and fitting:
See table below - the "K" stainless series are ideal for the Single Six Hunter, Super Redhawk, K1 Stainless, MkII and III pistols, K77, KM77, K77/22. You can also use them with other Ruger models if stainless is the colour you want.
Note - These rings do not fit the American Rimfire. That model has a standard 3/8" dovetail base
Below is a summary. See the charts for more detail or go to http://shopruger.com/PDF/ScopeRingChart.pdf or http://shopruger.com/searchscopering.asp
Height - Ruger use numbers to designate height. This listing if for size 6.
3 = Low = upto 32mm scope lens

4= Medium = upto 42mm scope lens

5= High = upto 52mm scope lens

6 = Extra High = Upto 62mm scope lens
Tube diameter
This is a 1" (25mm)

Material and Finish
Ruger make them in a variety. The ones in this advert are Stainless finish
So 6K means it is a is a size 6 High - K = Stainless finish - 1"/25mm ring diameter
Popular Ruger model quick guide
K77/22, 10/22 and most models - use same size front and rear mount.

For #77 models -
1" scope upto 32mm lens - Front ring 3K and rear ring 4K

1" scope upto 42mm lens - Front ring 4K and rear ring 5K

1" scope upto 52mm lens - Front ring 5K and rear ring 6K

30mm scope upto 42mm lens - Front ring 4K30 and rear ring 5K30

30mm scope upto 52mm lens - Front ring 5K30 and rear ring 6K30

Scopes over 52mm lens are not recommended for the #77 range
RING 6K - 1" High STAINLESS
SINGLE Extra High RING

Item No: 6K

MFG Model No: 90284

Finish: Stainless

Accepts scopes with upto 62mm objective lens diameter and 1" tube diameter

Height: 0.680"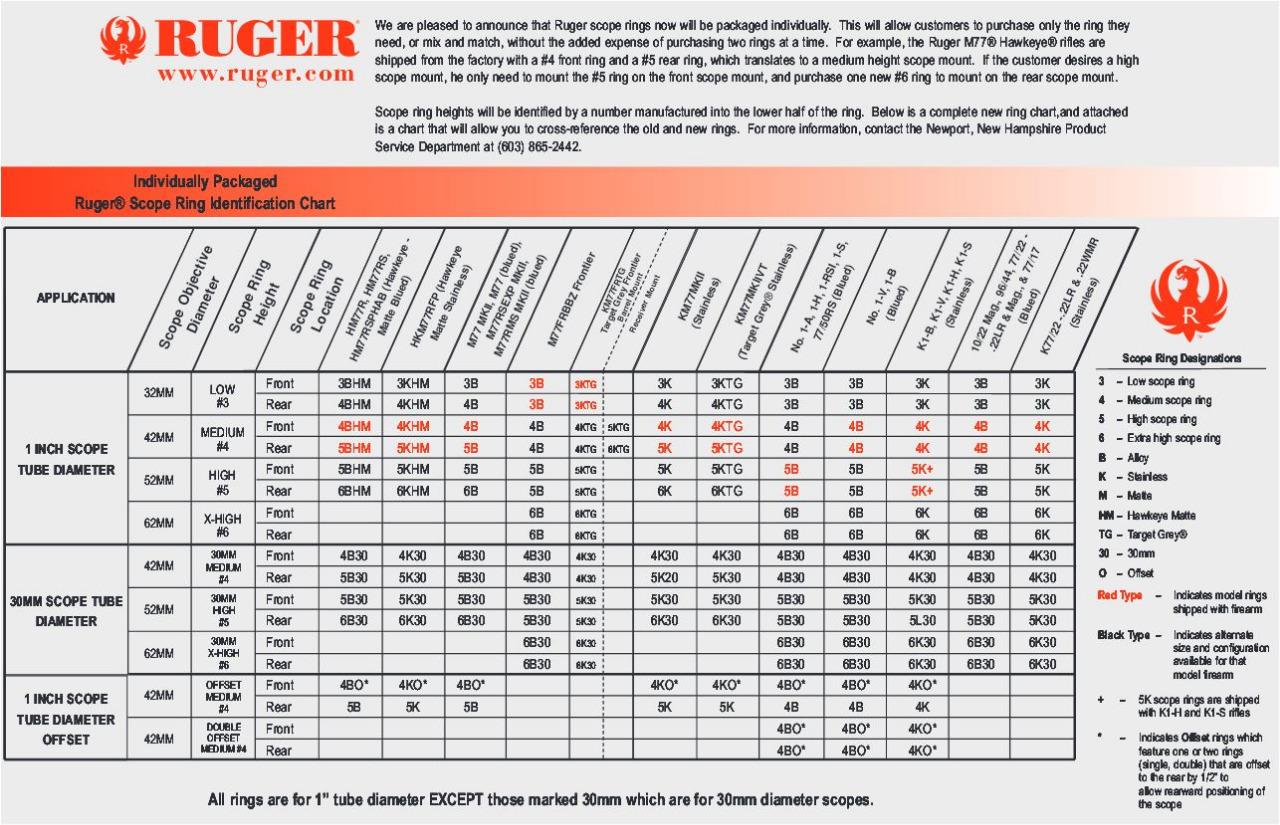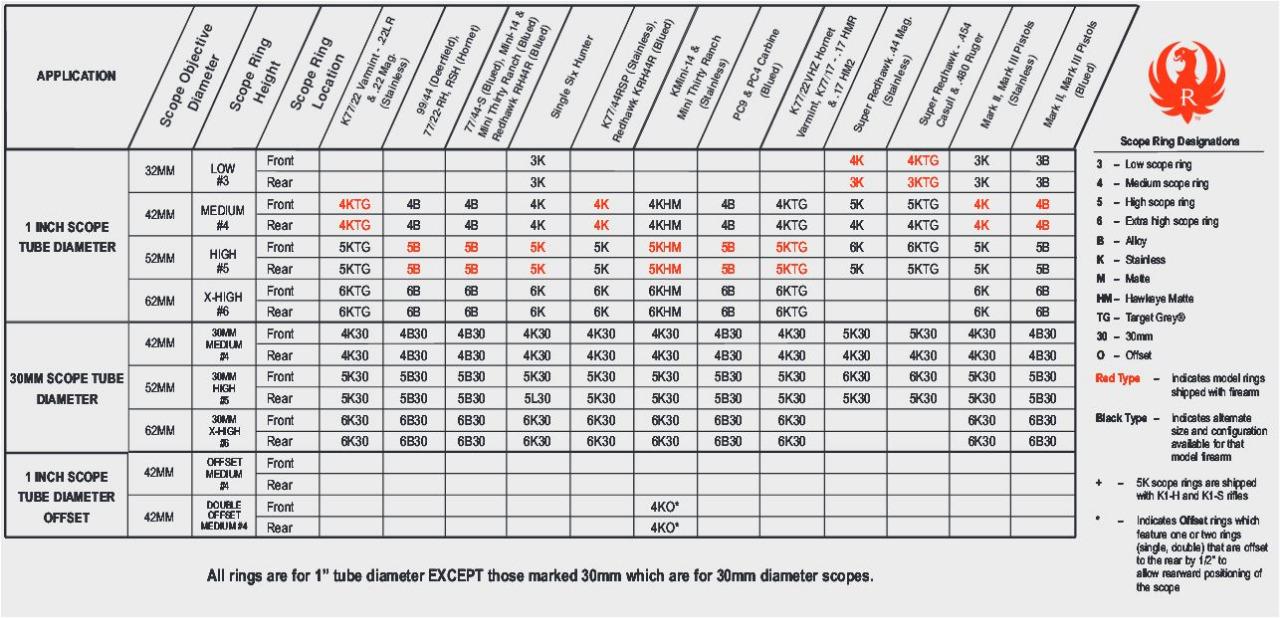 | | |
| --- | --- |
| Brand | Ruger |
| Code | NW1336 |
| Weight | 0.11kg |
| MPN | 90284 |
| EAN | 736676902842 |