Red and Green Dot Reflex Sights
Leapers UTG 1x32 CQB Red-Green Single Target Dot Sight + 2 QD Base Mounts - SCP-DS3840W
Out of stock
A premium red-green dot with dual profile weaver-picatinny Quick Detach Base mounts
You will earn
52
loyalty points with this purchase
Leapers UTG Red-Green Dot Reflex Sight with 2 QD Mounts and Flip Open Lens Caps -

A brilliant reflex fast reaction hunting and combat gaming sight suitable for all power/caliber of rifle, shotgun and pistol
2 Type of Mount Base for weaver/picatinny/tactical base rail included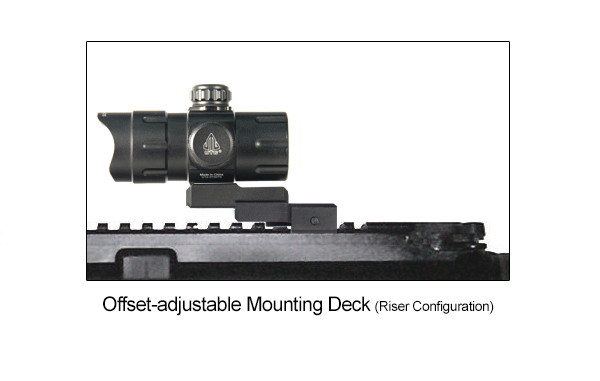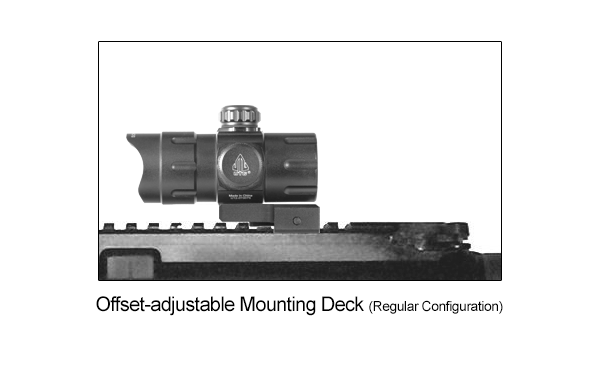 For other base types such as airgun/rimfire 3/8" and 9-13mm dovetail you'll need a base adapter that allows to you use weaver base mounts. See Related items at bottom of page.
If unsure what you need with details of your rifle make and model, or see this guide - http://www.tacticalscope.co.uk/blog/?p=50 Rifle scopes mounts guide.
>>> Red and Green Dot Dual Illumination Reticle for fast CQB and reflex aiming
>>> Optimal Height Design to Co-witness with Iron Sights

>>> Red-Green Dual illumination for dawn, dusk and bright light shooing (can also be turned off so that it is black)
>>> 32.5mm Lens - Multi Emerald Coated Lenses to Achieve Maximum Light Transmission for Best Clarity and wide field of view
>>> Flip up lens covers included
>>> Tough 1 piece construction
>>> Suit all sizes and power and recoil pistols, rifles and shotguns
Unlimited eye relief coupled with wide field of view makes it perfect for CQB and fast reaction hunt aim and shoot situations.

Waterproof - Shockproof - Fogproof - Recoil proof

Nitrogen filled and sealed tube

Crystal clear vision through fully multi emerald coated lenses
Single Target Dot
Red
-
Green
illuminated
Target Dot reticle consists of a single floating dot in the center as the aiming point with the least visual distraction. It is commonly used for quick aiming applications with lower demand for pin-point accuracy.

The shooter aims by pointing the dot at the target. For a reflex dot sight based on light reflection, the sight usually does not have magnification and there is an unlimited eye relief.

The dot is a reflected image of the light source with common characteristics from any light reflection, including possibly slight flare and fuzziness of the dot.

The dot size can be controlled to as small as about 4MOA.




A great help in low light (red) or bright light (green) where the colour helps to create a contrast between the aim dot and the background and target.
6 levels of red and green intensity you can adjust for you suit different light conditions and targets.

32.5mm Lens
Excellent light capture and transmission for a wide field of view (100' at 100 yards)

Very fast target acquisition and moving target tracking.

Fully multi coated with emerald to protect and limit glare and reflections.
Windage and Elevation
Adjusted by 2 turrets on body of scope.

1/4" per 100 yards adjustment

Finger twist adjust and Allen key lock/unlock (key included)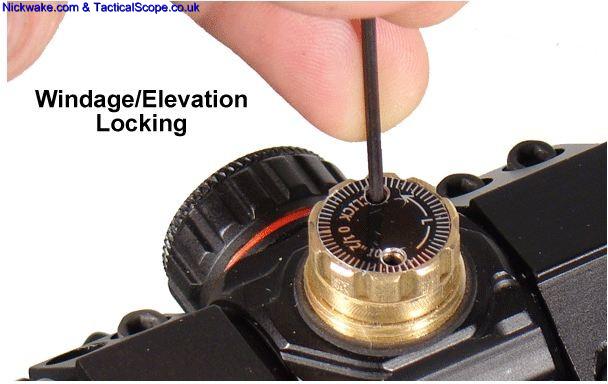 Flip up-down covers included
Tough hinged covers fitted front and back to protect the scope while in transit and use.
Brand new boxed, official Leapers lifetime warranty product.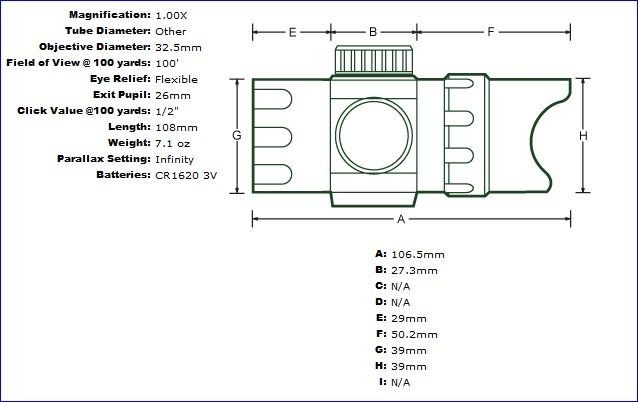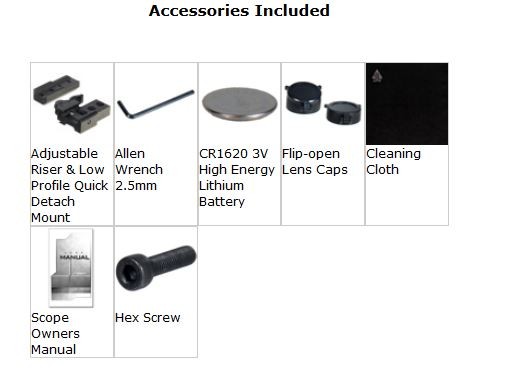 | | |
| --- | --- |
| Brand | Leapers UTG |
| Code | NW402 |
| Weight | 0.5kg |
| MPN | SCP-DS3840W |
| EAN | 4712274527171 |