Hawke Vantage 2-7x32 AO IR Red-Green glass etched Mil Dot Reticle Rifle Scope - 14211
Length: 292mm / 11.5″ Etched glass AO edition of the 2-7x32 for extra good IR use as well as recoil invincibility
You will earn
89
loyalty points with this purchase
Hawke Vantage 2-7x32 AO IR
Red

-

Green

glass etched Mil Dot Reticle Rifle Scope - 14211

>>> Waterproof, Shockproof, Nitrogen purged.

>>> All calibre rated - airgun, rimfire LR .22 and all major centerfire and shotgun types

>>> Warranty: Hawke Worldwide Warranty

Key Features
11 layer fully multi-coated optics for excellent clarity

Adjustable objective for parallax correction - 5 yards (m) to infinity

1 inch mono-tube chassis for superior strength
Glass etched reticle with

red

and

green

illumination
Rheostat on saddle offers 5 levels of brightness - red and green

¼ MOA low profile 'no-snag' fingertip turrets

Fast focus eyebell and high torque zoom ring
Mil Dot Center

Red

-

Green

-Black Illuminated Reticle - Etched Glass

The standard military reticle popular worldwide for the ability to estimate range, aim off points and factor in holdover. You can use it in a simple instinctive way or get really technical with charts and math if you are so inclined - but you don't need to!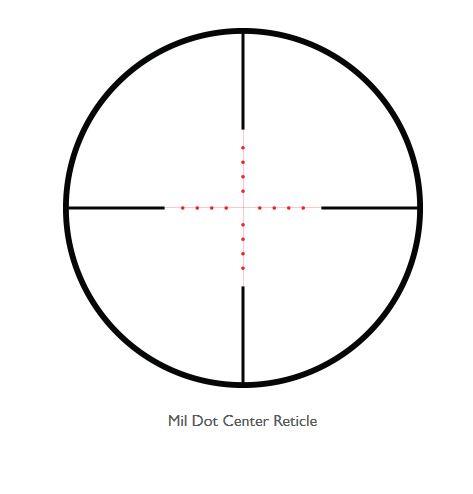 Etched glass - The reticle is laser etched onto the lens glass. This makes it totally immune to recoil shock - it will never come loose as can happen with wire reticles.

In addition it eliminates all internal light reflection from use of the IR function, this again is a problem with wire reticle scopes.

Illuminated reticle function
In low light or very bright light targets can appear dark and shadowed.

The standard black reticle in such situations is very hard to contrast against the target, especially if you are taking a shot under pressure on a sudden target of opportunity and/or moving target.
Using illumination,

red in low light and green in low and bright, helps you get sharp reticle over target contrast and massively improve the aim point and speed.

Fast and easy IR control by side turret. 5 levels red and green plus off for plain black.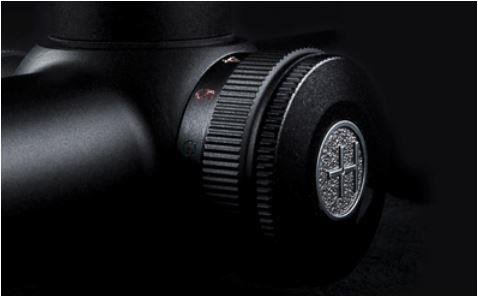 32mm Fully Multi Coated Lens:
11 layer fully multi coated for excellent clarity.

32mm diameter - Excellent all round small/medium size. Low bulk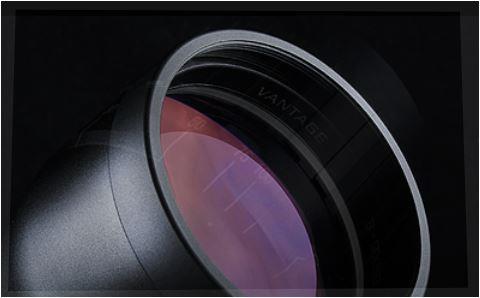 2-7x variable magnification
Adjust from 2x to 7x.

A great magnification range for general purpose hunting as well as short range and dense brush and woodland.

Very Easy and very fast dial adjustment.

Ocular eyebell focus from 4 yards, parallax focus from 5 yards/ meters.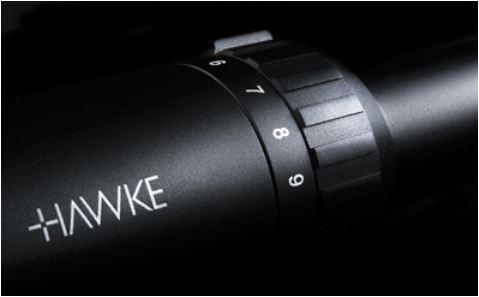 Fast focus eyebell
Easy, effective ocular focus.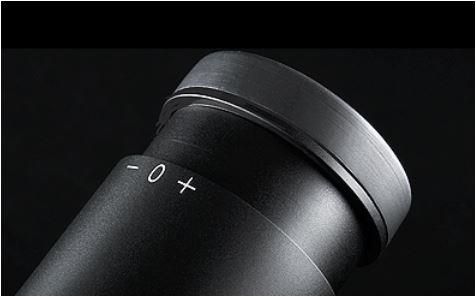 Parallax Focus by Adjustable Objective (AO)
Parallax is the term that describes the difference in angles between objects that are seen up close and those seen far away. When you look at telephone poles pass by on the side of the road, those closest to your car seem to pass very fast, while the ones far away seem to go very slow. That difference is due to parallax.

The reticle in your scope is like a telephone pole that's very close. If you move your head on the stock while watching the target through the scope, it's probably possible to see the reticle move against the target. That affects where you perceive the aim point to be, and that affects your accuracy.

Parallax focus correction therefore is a must for anyone attempting to use either a high magnification scope, shooting drastically different yardages with the same scope or anyone attempting to shoot at extremely close ranges or extremely long ranges. Especially so if it is a combination of these factors.

Scopes such as this have Parallax adjustment which basically means you are able to adjust the scope using the twist dial in this case on the lens to reduce the effect significantly.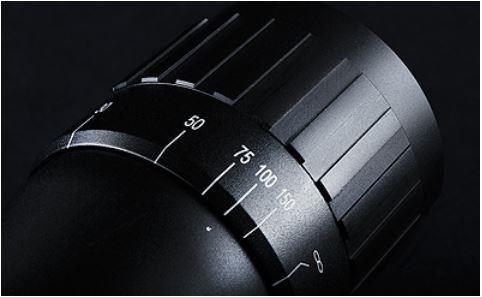 Important note on parallax focus versus regular ocular focus
A common mistake is to use the parallax adjustment in an attempt to focus the reticle. The ocular end (eye piece) has a focus for the reticle. That is the sole purpose of the ocular focus. Returns have been caused by users attempting to use the reticle focus as an image focus and or using the parallax adjustment as a reticle focus. If you get both of them so far out of whack bad things will happen.
Only use the ocular focus to focus the reticle and only focus the reticle while looking through the scope at the sky. This will keep you from trying to focus an object instead of the reticle.
Ocular Focus (eyepiece) adjusts the scope to the individual shooter's eye... this is a one time adjustment. (For wearers of prescription lenses this could be a multiple procedure event if new prescription arrive.) The purpose of this adjustment is to adjust the scope so that the image of the reticle (crosshairs) is properly aligned with the back of the shooters eye.
Parallax focus adjusts the target to the reticle (crosshair). The target image and the reticle must be on the same focal plane within the scope or there is room for apparent movement of the reticle on the target when the shooters eye moves (or is positioned differently at the scope).
Specifications
Chassis: 1" (25mm) Mono-tube

Magnification range: 2-7x

Objective: 32mm

Reticle: Mil Dot Center

Illumination:

Red / Green

- 5 Levels - and off for black

Focus/Parallax: Adjustable Objective - 5m / yds to Infinity

Field of View: m @100m / ft @100yds 15.5-4.7m / 46.6 - 14.1ft

Eye relief: 89mm / 3.5″

Length: 292mm / 11.5″

Weight: 450g / 15.9oz
Other Specification
Material: Magnesium Alloy

Exit Pupil: 16-5mm / 0.6 - 0.2″

Ocular Type: Fast Focus

Lens Coating: Fully Multi-Coated - 11 Layers

Power Selector Style: Knurled Posi-Grip

Elevation and Windage Increment: ¼ MOA

Elevation and Windage Adjustment Range: 140 MOA

Turret Caps: YES

Turret Type: Low Profile
Accessories included
Elasticated Lens Covers

Lens Cloth

CR2032 battery

Sunshade and mount rings are NOT included.
| | |
| --- | --- |
| Brand | Hawke |
| Code | NW1092 |
| Weight | 0.76kg |
| MPN | 14211 |
| EAN | 5054492142118 |
| Length | 292mm / 11.5″ |